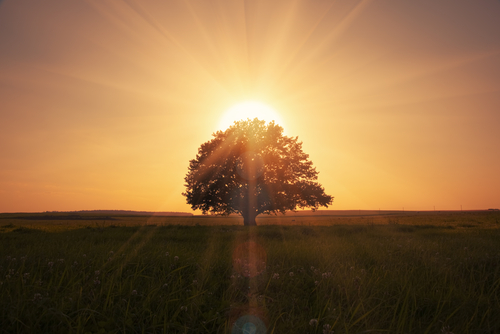 Oh, dear Christian, that we would remember to do this on a regular basis! That we would continually renew our minds.
It is inevitable that we will be conformed to this world if we do not actively allow ourselves to be transformed by renewing our mind, setting it upon Christ and the things above. I see this one simple verse as such a key to a healthy Christian walk that is always growing and always getting closer to the Lord. Why? Because it keeps our mind where it needs to be, that's why! If we keep our minds renewed on the things of God and His word, then we simply don't have time to drift away, we don't have time to lose our joy, we don't have time to fall into sin…
Romans 12:2 And be not conformed to this world: but be ye transformed by the renewing of your mind, that ye may prove what is that good, and acceptable, and perfect, will of God.
If more Christians (myself included!) made this verse more core to their lives, they would see their walk grow faster than they could imagine. If they would never cease to renew their minds… if they would revisit the beautiful truth of salvation, to visit the old rugged cross and remember what was done there for us, to dig afresh into the word of God, to visit the prayer closet and commune with the Lord, to sing heart-felt praises to the King…. oh if we only did this without ceasing, how our lives would be transformed!!
I know there are times in my life that I let stress and work so consume me that I forget to spend time with my precious Lord. When this happens, my walk becomes stale and my joy fades. Oh, what a shame this is, because the joy of the Lord is one of the most precious things the believer is given and I so treasure it. I have to constantly remember to renew my mind, to not let too much time get between me and time with the Lord.
For me, the two biggest ways I renew my mind are daily devotions (oh, how I wish I could say this happened every day) and time just sitting around with brothers and sisters in Christ and talking about our faith. Ending and beginning my days with praise and time in the word can't help but renew our minds, but I've found that talking out my faith, verbalizing it with other believers is one of the most effective ways to keep me sharp, to keep my mind renewed.
So here's to keeping our minds renewed! May the Lord grant us wisdom to stay the course, to remain faithful and to continue to renew our minds!